Jracking metal storage roller moving line fifo gravity rack
Product Description
Jracking metal storage roller moving line fifo gravity rack: 
Nanjing Jiangrui Storage Equipment Co.,( 54296273,Jracking in short) Ltd. devotes itself to the design and manufacture of storage equipment.  We are specialised in producing various Pallet Racking, longspan shelving, cantilever racks, rivet shelving, drive in racks, mezzanine and platform, canton flow rack, stacking racking and other related storage equipment.
About fifo gravity rack:
Carton flow rack is a high density, dynamic storage racking systems that increase flexibility and maintain the First-In / First-Out product flow from the stocking aisle to the picking aisle increasing efficiency. The items being stored are loaded in the rear and rolled down to the front where they are picked up. The inclined front offers optimum visibility and access to the containers, which allows easy retrieval of more bulky merchandise with short storage time.
The roller tracks are used in a number of combinations,depending on the carton sizes,the quality of the carton and the weight. The roller beds are developed to allow a maximum flexibility in the positioning of the tracks. They can be laid at a very small pitch.
Durable Powder Coating and baked enamel finishes ensure long life even under the most demanding conditions
 Fifo gravity rack Features
 The most commonly used, of all storage systems for palletised goods. Low capital cost. Easy installation and simple to adjust.

 Compatible with most types of handling equipment.

 Less storage density compared to other Pallet racking systems
Beam
 High load capacity up to 4200kg.

 Manufactured with the highest quality steel.

 Orange epoxy coated (RAL 2004).

 Lengths available: 1850/2250/2700/3300/3600/3900mm

 Boltless connection with 3 or 4 connector hooks.

 A security pins per beam to prevent accidental dislodgement.

 Powder coating finish
Frame
High load capacity up to 21000kg.

Frames include all the elements needed for assembly: bracing, feet and nuts & bolts

Blue epoxy coated (RAL 5017).

Standard heights : From 2 -11.5m

Adjusted by 50mm pitch.

Beam and upright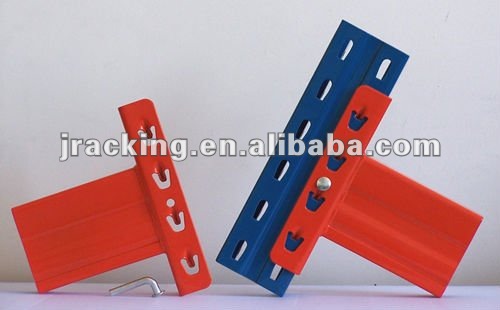 Accessories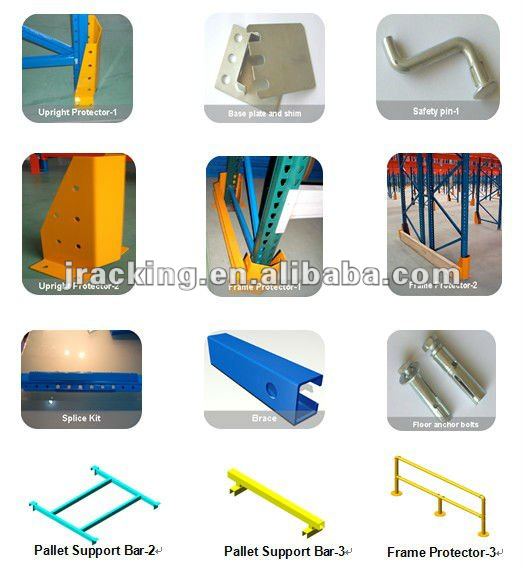 Process and Color Clip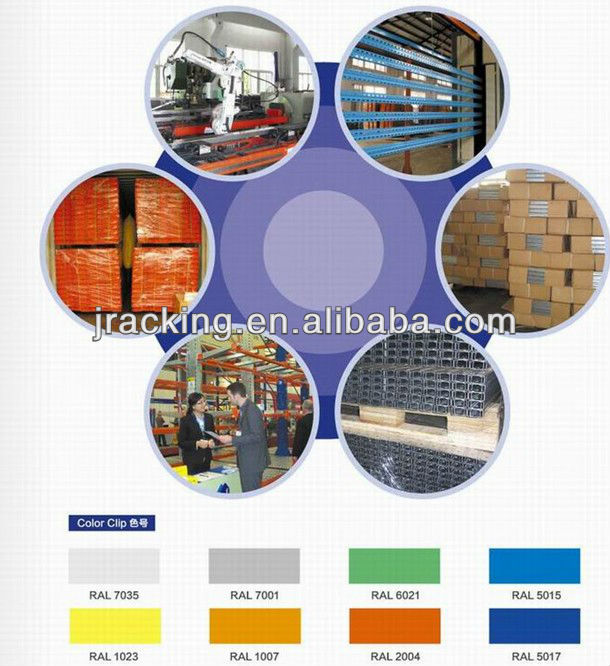 Packing and Loading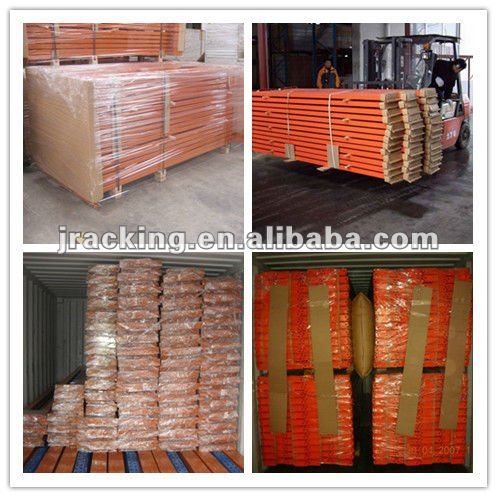 Our Two Factories
The old factory covers an area of 24000 square meters. With an area of 31000 square meters, the new factory is under construction and will be put into operation in August this year. The advanced automatic production facilities for the cold profiling of metals enable us to achieve high level in racking industry. Rigorous tests are implemented on raw materials, half finished and finished products, which ensure us a continuous evolution of efficiency and quality standards.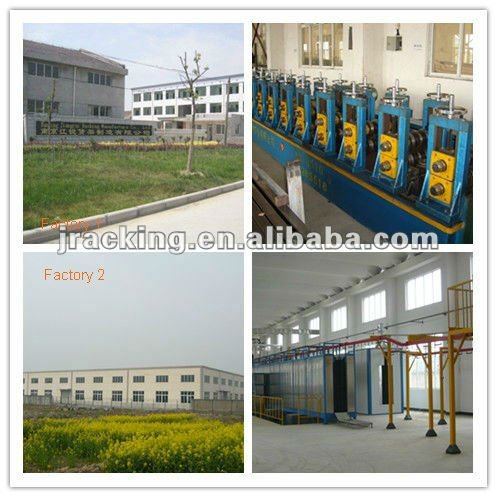 Product Categories : Special Purpose Racking > Carton Flow Racking