Basic Info
Model No.: Carton Flow racking
Product Description
Jracking FIFO system roller skates rack
Jracking Flow through racking system is designed for homogenous products with a high storage density
Carton Flow roller skates rack:
• Decrease pick path and travel
• Tough polycarbonate wheels
• Enhance FIFO  to better Pallet support and more reliable flow
• Reduce drops
• Oversized ramp stops ensure smooth deceleration
Roller skates rack  Advantages:
• Reduce pick path
• Improve picking efficiencies
• Enhance FIFO  
• Retrofit existing rack flow roller
• Increase pick slot locations
• Eliminate reach-in of hand stack
• Allows high level product stacking
• Retrofit existing rack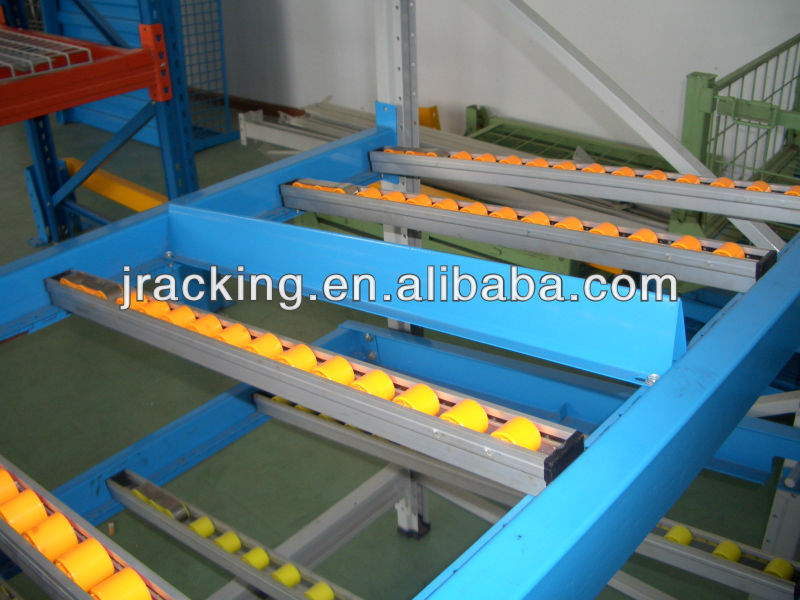 Jracking selective Pallet Racking will optimize your space and improve your stock control.
Thanks to wide range of dimensions, load capacities and accessories, our pallet racking can be adapted to all types of spaces and for all manner of products regardless of their size and weight.
Specific characteristics are the rigid and stable construction, the high quality finish and the wide range of accessories, which enable you to arrange your Warehouse lay out to meet your specific needs.
Roller skates rack Features
 The most commonly used, of all storage systems for palletised goods. Low capital cost. Easy installation and simple to adjust.
 Compatible with most types of handling equipment.
 Less storage density compared to other pallet racking systems
Beam
 High load capacity up to 4200kg.
 Manufactured with the highest quality steel.
 Orange epoxy coated (RAL 2004).
 Lengths available: 1850/2250/2700/3300/3600/3900mm
 Boltless connection with 3 or 4 connector hooks.
 A security pins per beam to prevent accidental dislodgement.
 Powder Coating finish
Frame
High load capacity up to 21000kg.
Frames include all the elements needed for assembly: bracing, feet and nuts & bolts
Blue epoxy coated (RAL 5017).
Standard heights : From 2 -11.5m
Adjusted by 50mm pitch.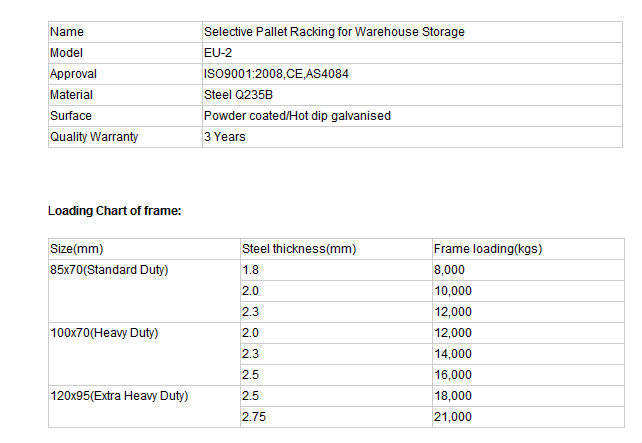 Beam and Upright
Accessories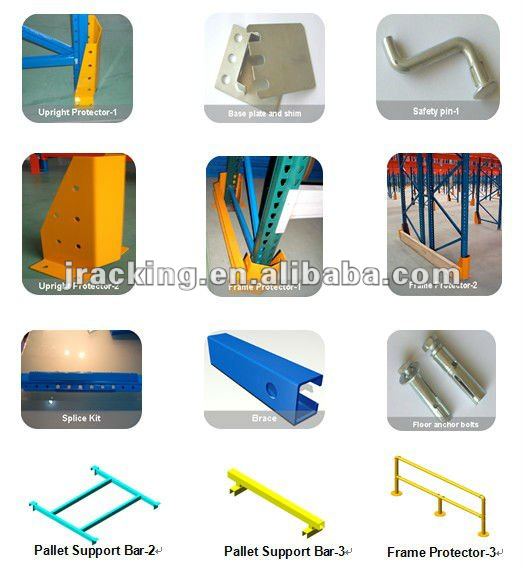 Roller shelves Packing and loading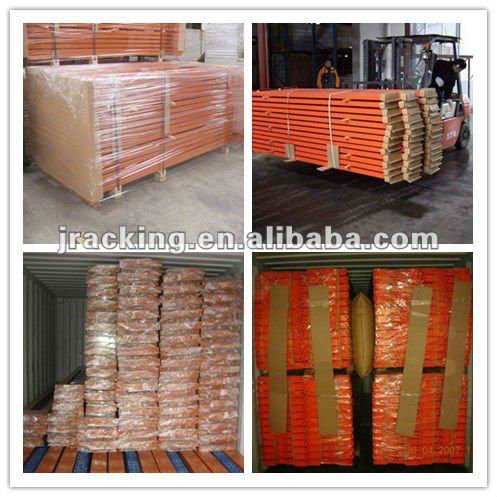 Factory
The old factory covers an area of 24000 square meters. With an area of 31000 square meters, the new factory is under construction and will be put into operation in August this year. The advanced automatic production facilities for the cold profiling of metals enable us to achieve high level in racking industry. Rigorous tests are implemented on raw materials, half finished and finished products, which ensure us a continuous evolution of efficiency and quality standards.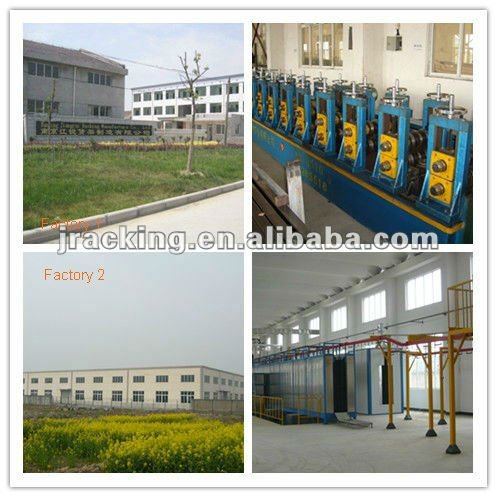 Product Categories : Special Purpose Racking > Carton Flow Racking