Warehouse Storage Pallet Rack Forklift Drive In Freezer Use Q345 Steel Cold Storage Racking System
Product Description
Drive in Rack:
Jracking Drive In Racking system is designed for the storage of homogenous products. It accommodates a large number of Pallets for each SKU. This system makes better use of the floor area and height space than any other.
Jracking Drive in installation is made up of a set of racking units that form inner loading aisles, with support rails for the pallets. The fork-lift trucks enter these inner aisles with their load held higher than the level at which it is to be deposited.
Q345 Steel Drive in Racking System Advantages:
1. Very dense storage, ideal for few SKU with high Pallet quantities.
2. Prevents product crushing, and offers damage free storage.
3. Floor single or double stacked pallets always accessible.
4. Low capital costs using conventional handling equipment.
5. Any color is available
Main Components:
Upright frame                        Support arm
Pallet rail                                 Bracing
Upright Protector                   Guide rail
Detailed pictures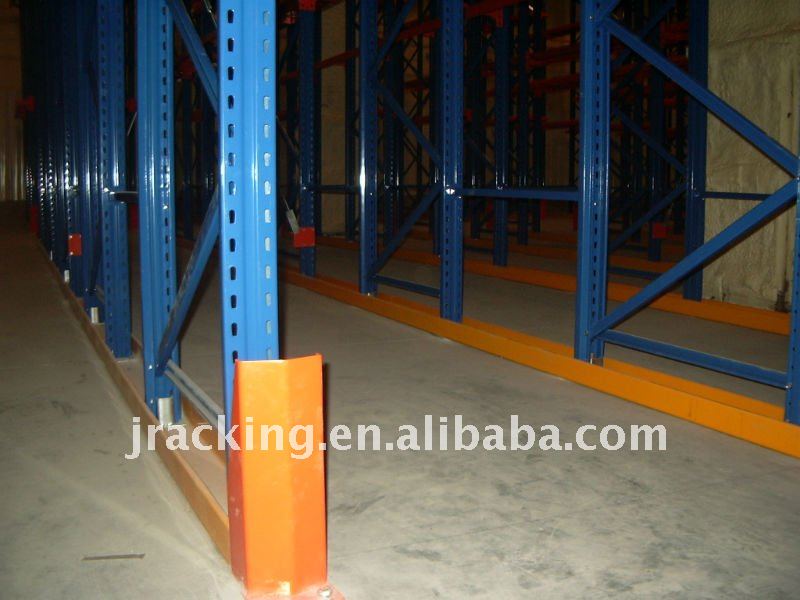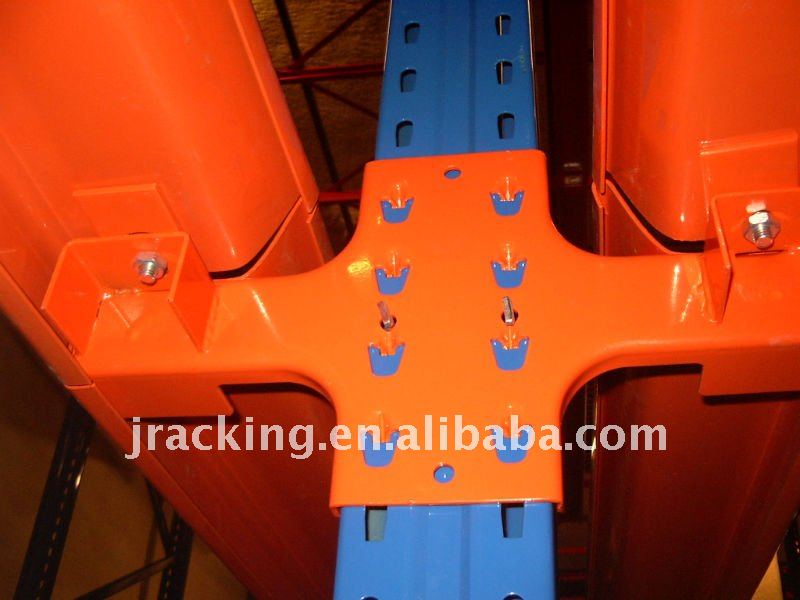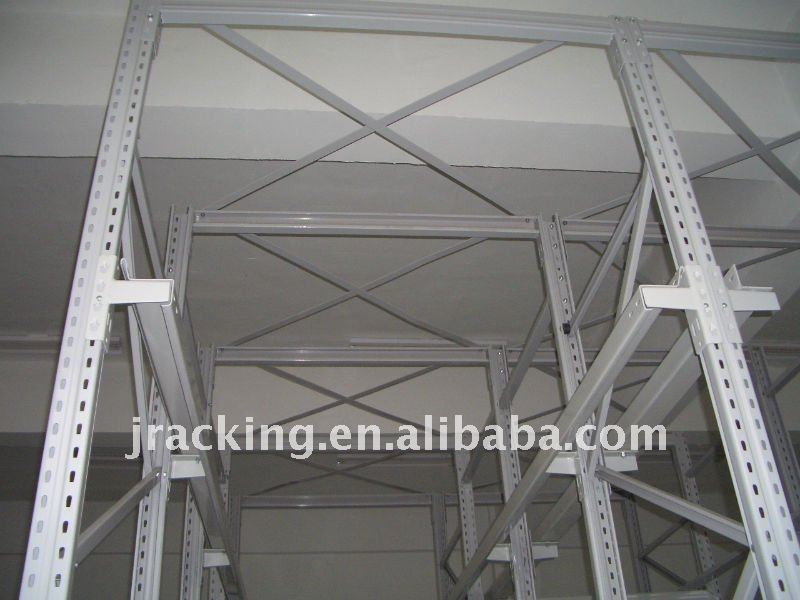 Packing and loading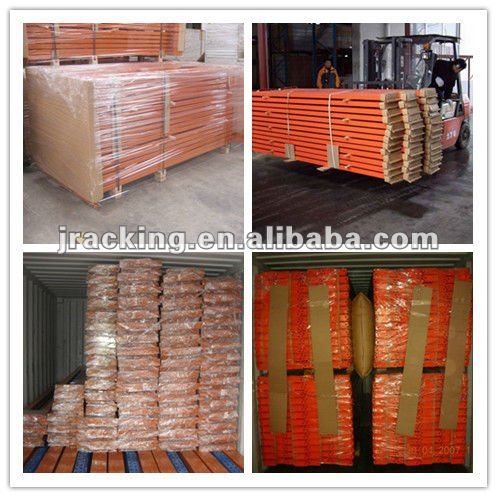 Factories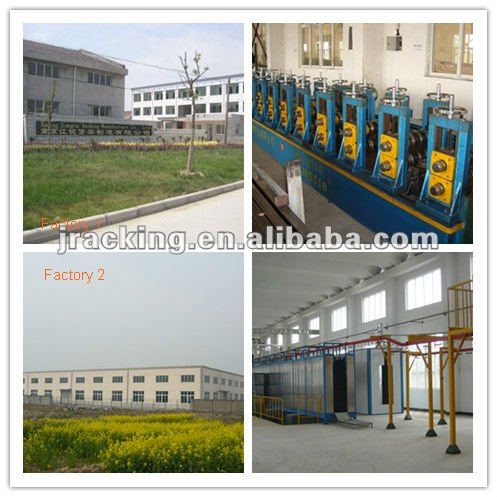 Product Categories : Special Purpose Racking > Drive In Racking