Powder painting storage rackJracking economical high density heavy duy metal radio shuttle pallet racks
Product Description
Powder painting storage rackJracking economical high density heavy duy metal radio shuttle Pallet racks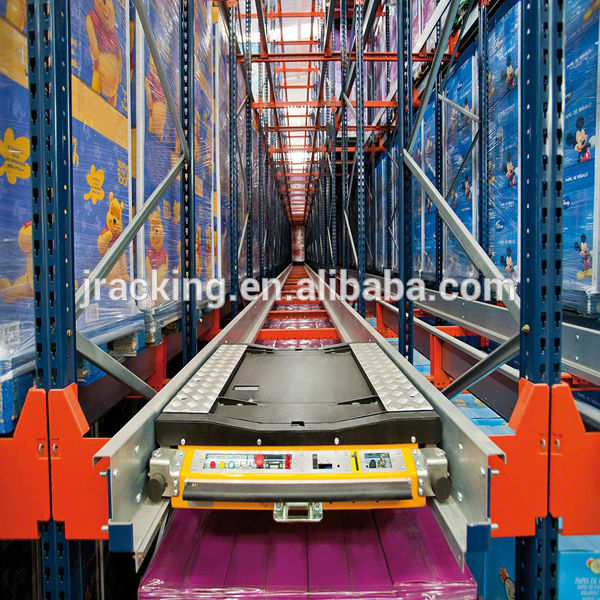 The advantage of shuttle Pallet Rack:
1)high density storage style, high Warehouse utilization rate

2)High work efficiency, greatly reduce operating time
3)Operating flexibility, the access of goods can be FIFO, can also be FILO
4)And good safety, reduce damage, improve safety productivity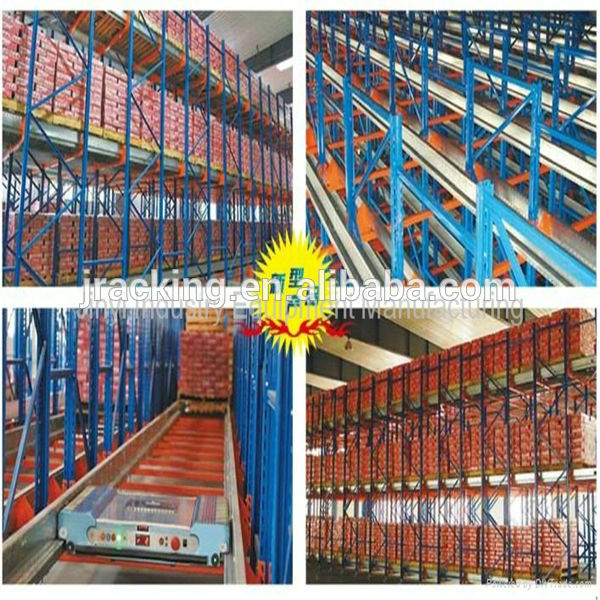 The working principle of shuttle pallet rack
Inventory: The goods are put on the front end of the storage tunnels by the Forklift truck, through radio remote control shuttles, can carry Pallets of goods in track operation;
·PICK:  radio remote control shuttle carries the pallet from the farthest end of the storage tunnel to the nearest end of the racking system, put down the pallet from the racking system by the forklift truck;
Mobile shuttle : The shuttle can be place in different storage tunnel by the forklift, several storage tunnels can share a shuttle. The quantity of shuttle is depend on the depth of the storage tunnel, total of goods, shipping quantity, shipment frequency and other factors;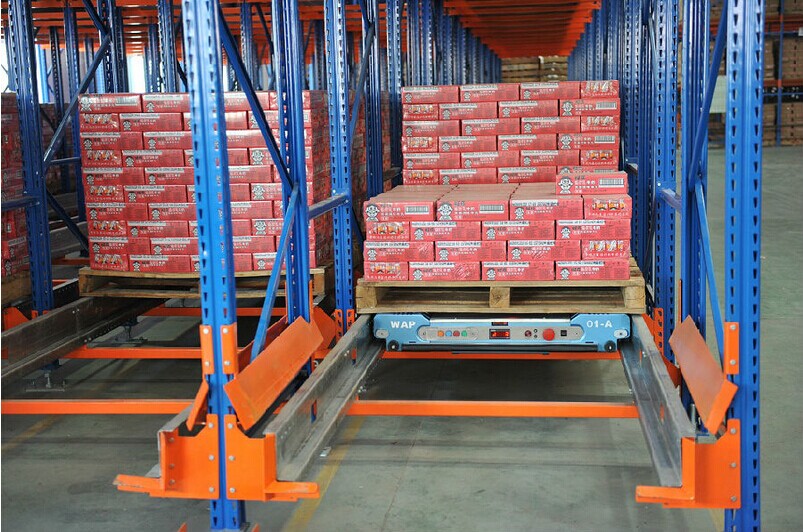 Shuttle rack technical parameters
Load: 1000~1500kg
·speed: 0.7-0.9 M / sec(unload)
·speed:0.6-0.8 M / sec(load)
·power unit: lithium manganese battery
Rated voltage: 26 V
·battery: time greater than 8 hours
·sensing range: remote sensing range within 50 meters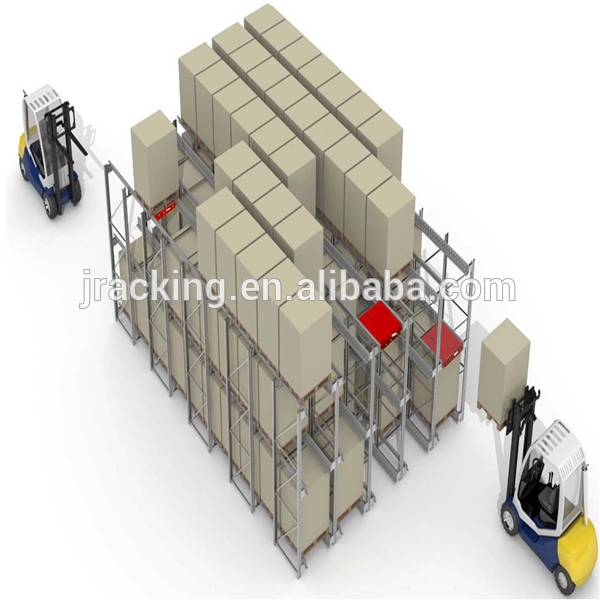 Shuttle rack suitable scope
Goods of large quantity and few kinds: food, beverage, chemical, tobacco and other single kinds of items and of large quantity, etc.
Refrigeratory exercise: reduce low temperature working time, improve work efficiency and operation safety.
Deadline management: articles on strict requirements batch, require FIFO operations management warehouse
Increase storage capacity: the limited storage space, need to maximize the use of space of warehouse.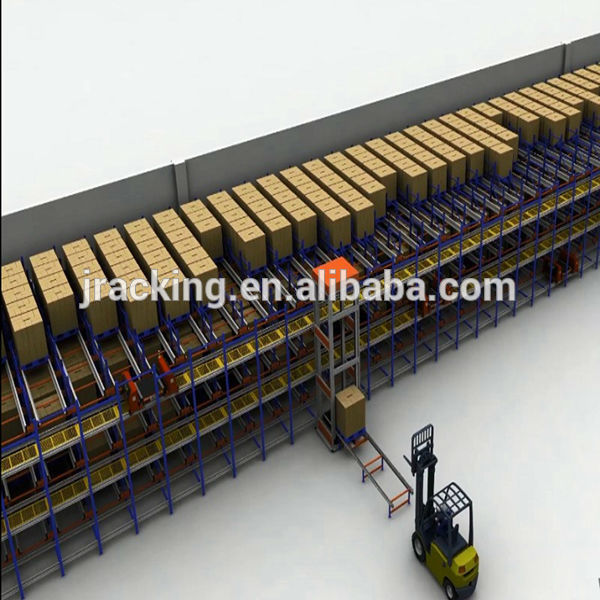 About Jracking
Factory Name:

Nanjing Jiangrui Storage Equipment Co., Ltd.

Factory Area:

60,000m²

Workers:

150

Year Established:

2004

 

 

Certifications:

ISO9001:2008

FEM10.2.02

SEMA

RMI

AS4084-2012

Main Products:

Various Pallet Racking, Longspan Shelving, Cantilever Racks, Rivet Shelving, Drive in Racks, Mezzanine and Platform, Canton Flow Rack, Stacking Racking and other related Storage Equipment.

Main Markets:

North America, Southeast Asia, Africa, Oceania, Mid-East, Western Europe, Domestic Market

Location:

Jiangsu, China (Mainland)
Our Factory
We have two factories. the new factory covers an area of 31000 square meters has just been used. The advanced automatic production facilities for the cold profiling of metals enable us to achieve high level in racking industry. Rigorous tests are implemented on raw materials, half finished and finished products, which ensure us a continuous evolution of efficiency and quality standards.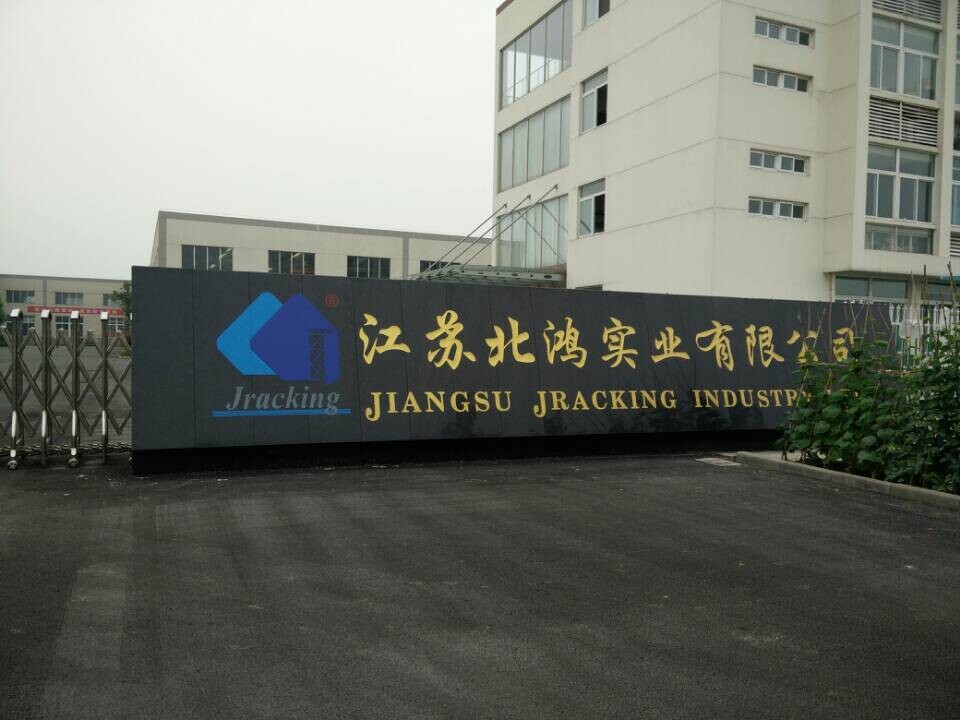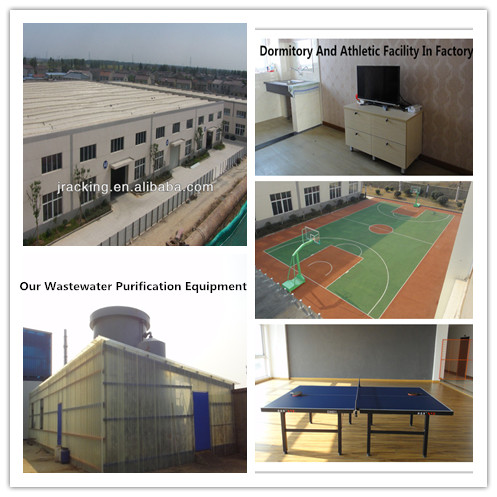 Workflow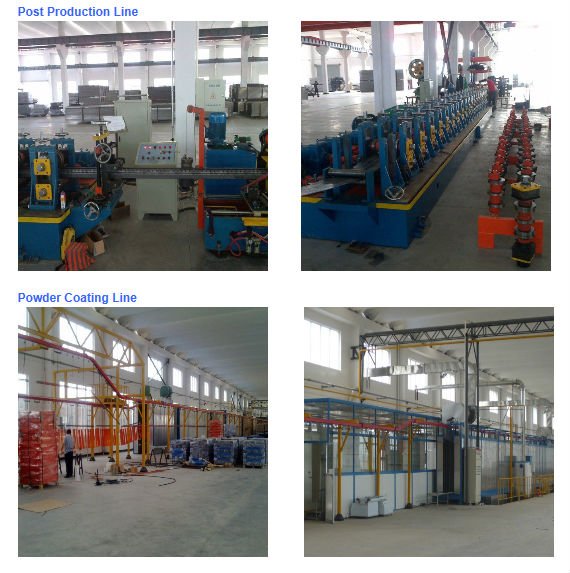 Send us your CAD drawing and we will give you a quick online quote, or you just tell us your tridimensional dimension of your warehouse we can design and draw drawings for you within 48 hours.

Competent                Responsibility                 Demand                  Honour
Sincere thanks for scanning our products, and your satisfaction will be our greatest pleasure. 
Product Categories : Automatic Storage System > Radio Shuttle Racking System